Wondering what ancho chili powder is and how to use it? I've got the answers to all of your questions below, plus 13 recipes with ancho chili powder!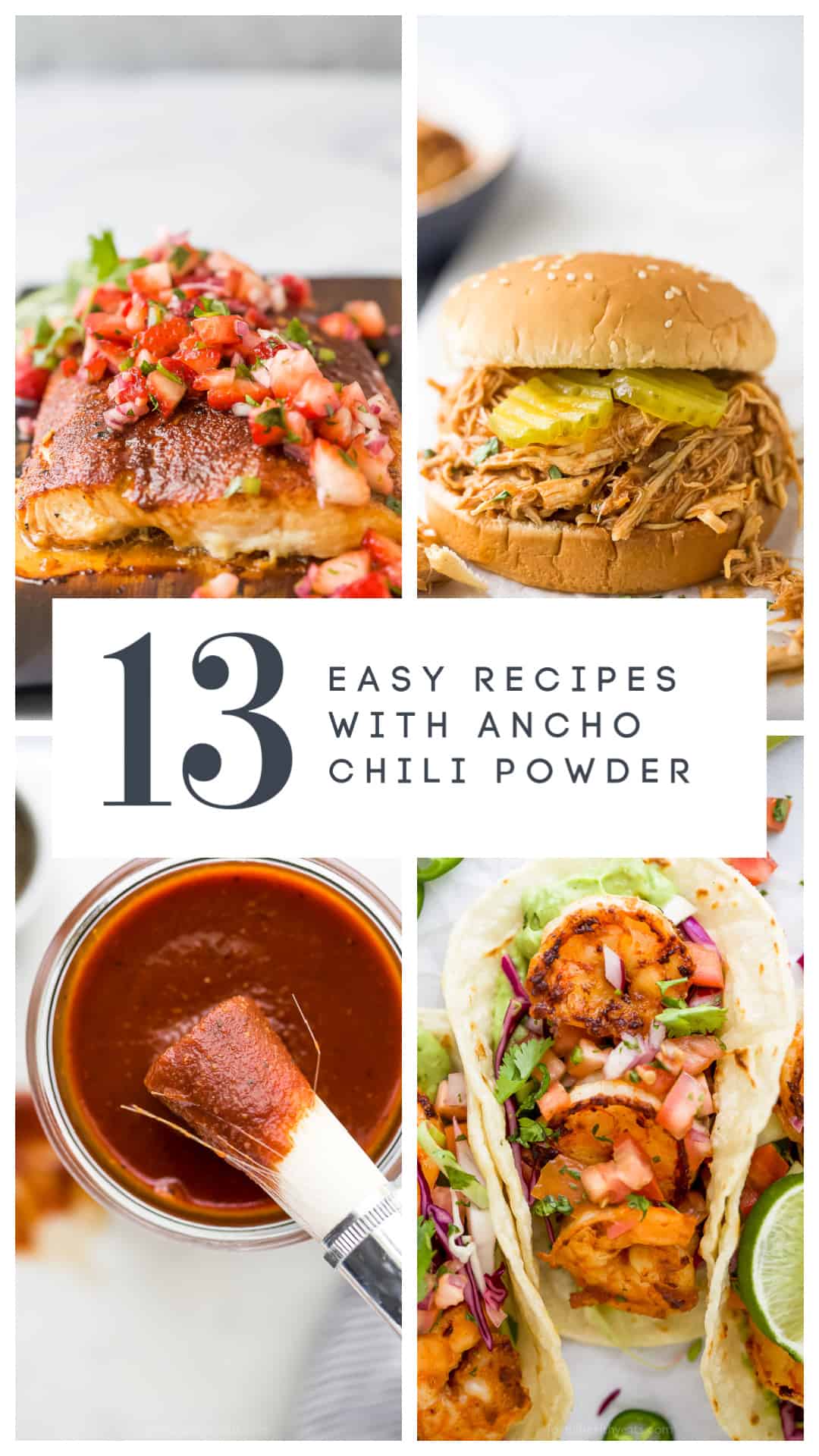 What Is Ancho Chili Powder?
Ancho chili powder is made from dried ancho chili peppers. Ancho peppers are actually dried and ripened poblano peppers. Poblano peppers are typically green because they're harvested before they ripen. If left to grow and ripen, they turn red and red poblanos are dried to make ancho chiles.
Is Ancho Chili Powder Hot?
Ancho peppers are not super spicy. They are much milder than jalapeno peppers, for example. They're most often described as "smoky" and "sweet", though they do still have some heat to them. They're very popular in Mexican cuisine – in fact, some say that ancho peppers are the most popular peppers in Mexico.
How to Make Ancho Chili Powder
You can typically find ancho chili powder at most stores in the spice aisle but it's also super easy to make your own using dried ancho peppers. One 2oz package of ancho peppers will make about 1/4 cup of powder.
Remove the seeds. Cut open the dried pepper and scrape out all of the seeds.
Grind. Cut the pepper into 1-2″ pieces, then process in a grinder or small food processor until finely ground.
What Is Ancho Powder Used For?
Ancho chili powder is used in a lot of Mexican dishes and in various spice blends. It adds a warm, smoky heat to dishes and can be used as a spice rub on meats, in soups and chili, in salsas and sauces, and more.
Substitutions
No pepper tastes just like an ancho pepper but there are a few options if you want a similar flavor but don't have any ancho chili powder on hand.
For the smoky flavor: Try pasilla and guajillo peppers. Both have a smoky sweet flavor and are traditionally used in Mexican dishes.
For a similar spice level: Both chipotle and cayenne pepper have a similar level of heat. Chipotle is probably the closest option since it also has some smoky undertones.
Proper Storage
Ancho powder, whether homemade or from the store, should be stored in an airtight container in a cool, dry place. A sealed glass jar is typically the best option.
Ancho chili powder is best when used within 6 months, as that's when it will have the strongest flavor, but it's okay to use beyond that.
Common Questions
What's the difference between chili powder and ancho chili powder?
Chili powder is made up of different ground chilis, while ancho chili powder is made only from ancho peppers. Because of this, chili powder tends to be a bit spicier and lacks the smoky sweet flavor of ancho powder.
Is ancho chili powder the same as chipotle?
No. While the two have a similar smoky taste, they are not the same. Ancho chili powder is made from ancho peppers and chipotle is made from dried and smoked jalapenos.
Is ancho chili powder smoky?
Yes, ancho peppers are naturally smoky and sweet, so the powder has a smoky flavor to it as well.
13 Easy Recipes With Ancho Chili Powder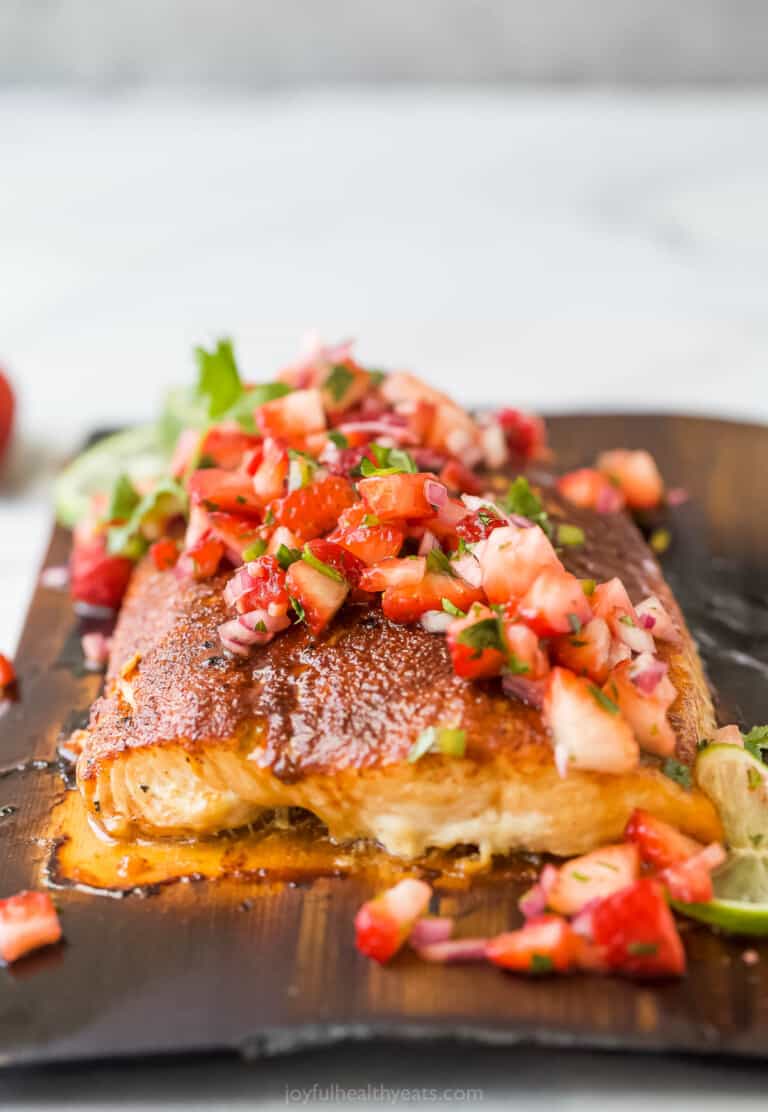 Cedar Plank Salmon
This Cedar Plank Salmon is ready in just 25 minutes. Topped with strawberry salsa, it's perfectly spiced, smokey, and fruity.
Mexican Chopped Salad with Poblano Dressing
With a creamy poblano sauce and grilled veggies, this Mexican Chopped Salad is a healthy, flavorful meal. Perfect for summer!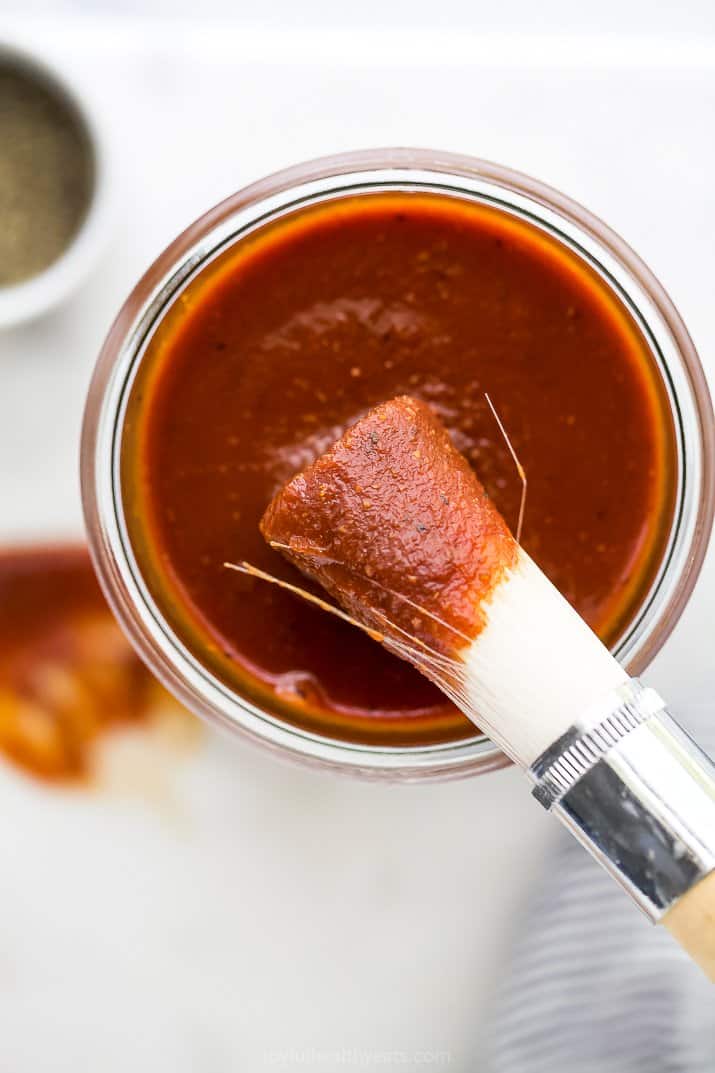 Epic Sweet & Smoky Homemade BBQ Sauce Recipe
This Sweet & Smokey BBQ Sauce has just the right balance of smoky, tangy, and spicy thanks to ingredients like ancho chili powder. Perfect for chicken, ribs, pizza, and more.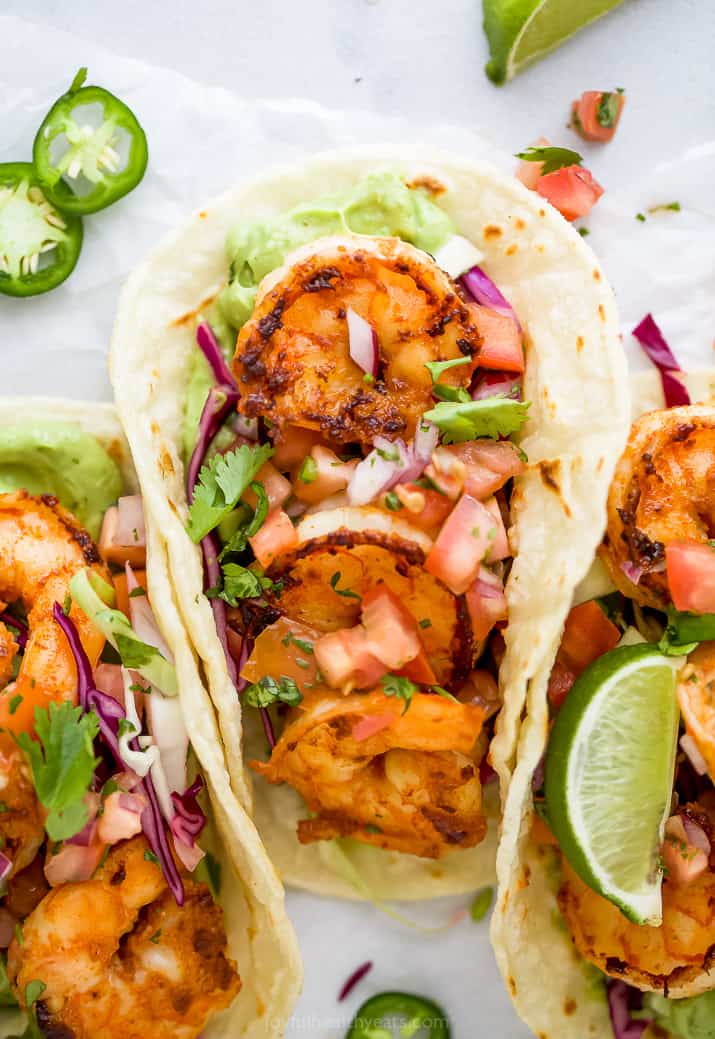 Best Spicy Shrimp Tacos with Cilantro Lime Slaw
Made with a smoky spice rub featuring ancho chili powder, these Spicy Shrimp Tacos are ready in just 30 minutes. Top with a cilantro lime slaw for a refreshing burst of flavor in each bite.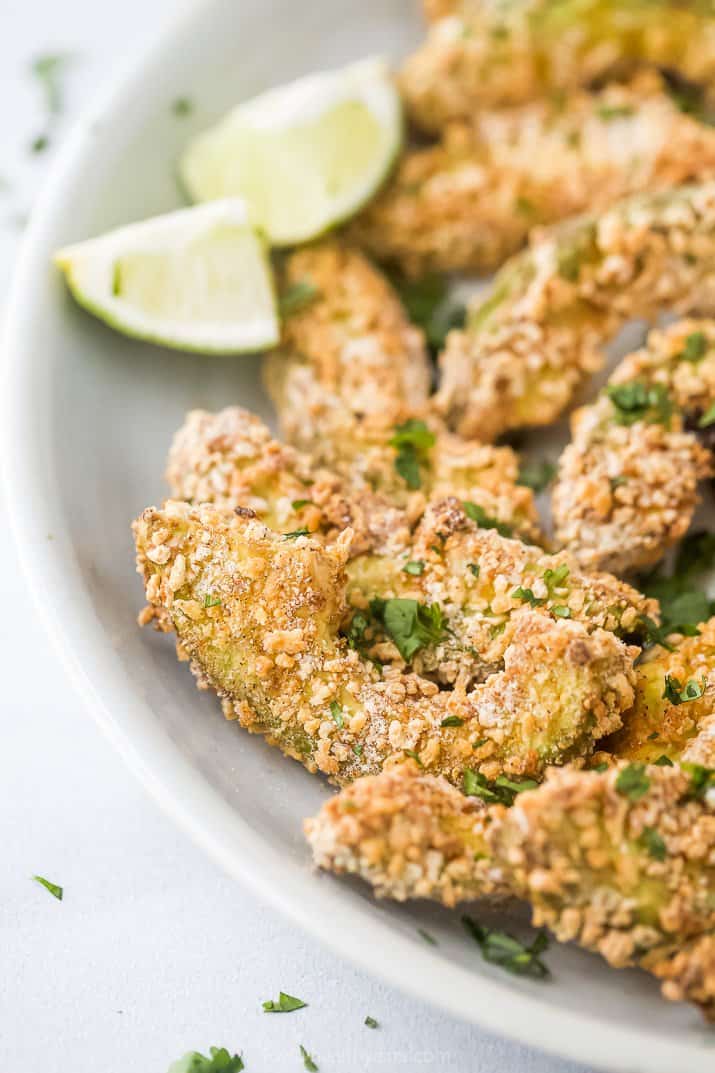 Crispy Air Fryer Avocado Fries with Dipping Sauce
These Crispy Air Fryer Avocado Fries are seasoned with a handful of spices for added flavor. Crispy on the outside, and creamy on the inside, they're the perfect appetizer.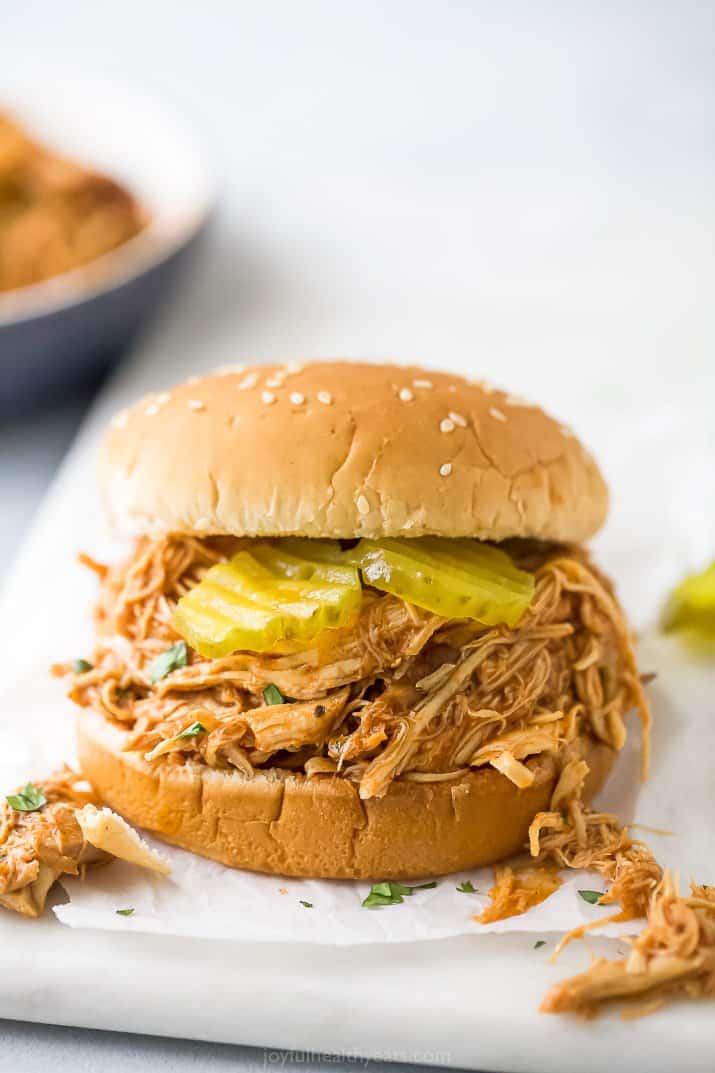 Shredded Instant Pot BBQ Chicken Recipe
Spiced with ancho chili powder and a few other seasonings, this Instant Pot BBQ Chicken is tender, flavorful, and just a bit smoky. Ready in 30 minutes!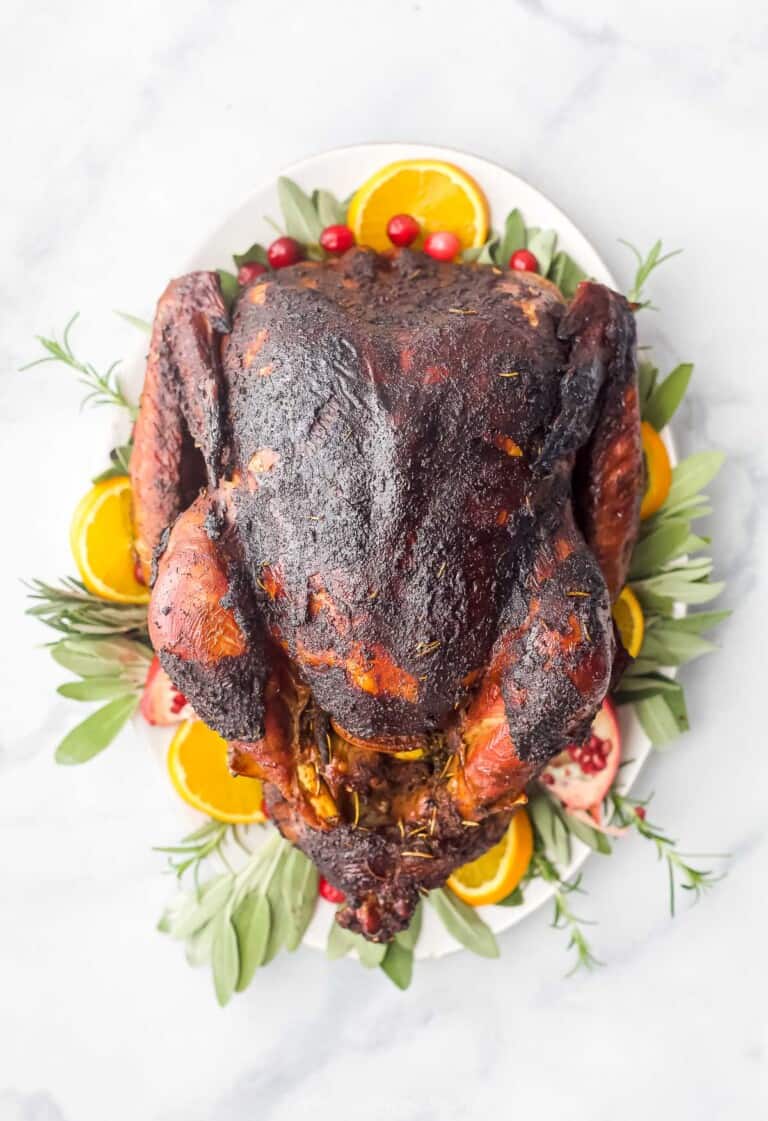 Epic Maple Smoked Turkey Recipe
Ancho chili powder may seem like a surprise ingredient on this Maple Smoked Turkey but it adds just the right amount of smoky heat. Makes the perfect turkey every time!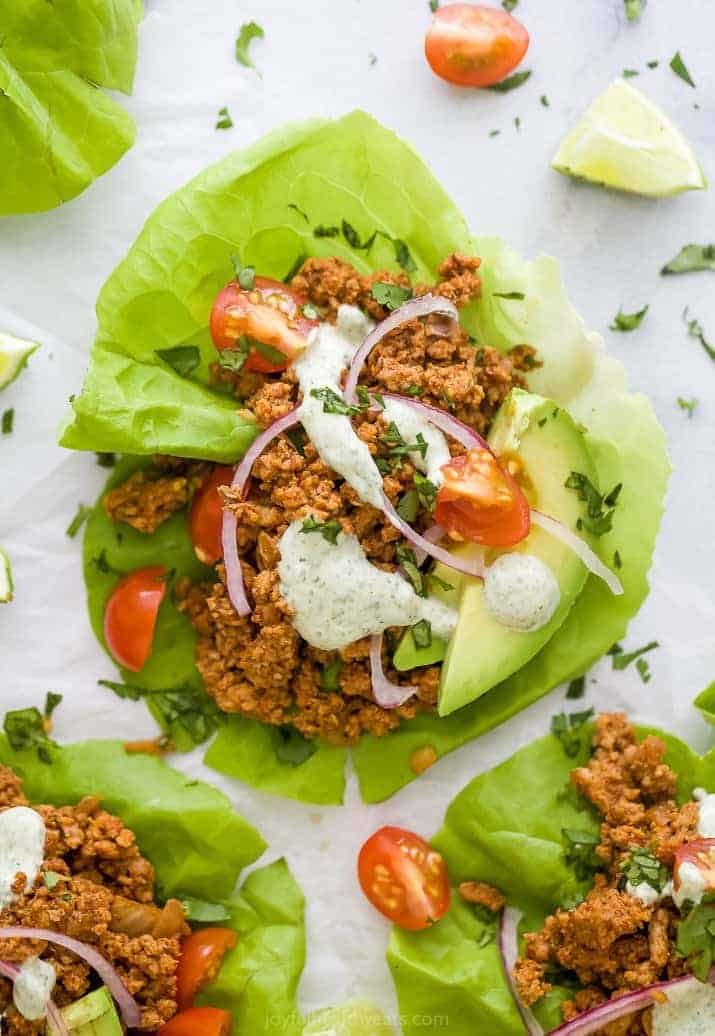 Easy Turkey Taco Lettuce Wraps with Cilantro Lime Crema
Seasoned ground turkey and your favorite toppings make these Turkey Taco Lettuce Wraps an easy, healthy, and flavorful weeknight dinner the entire family will love.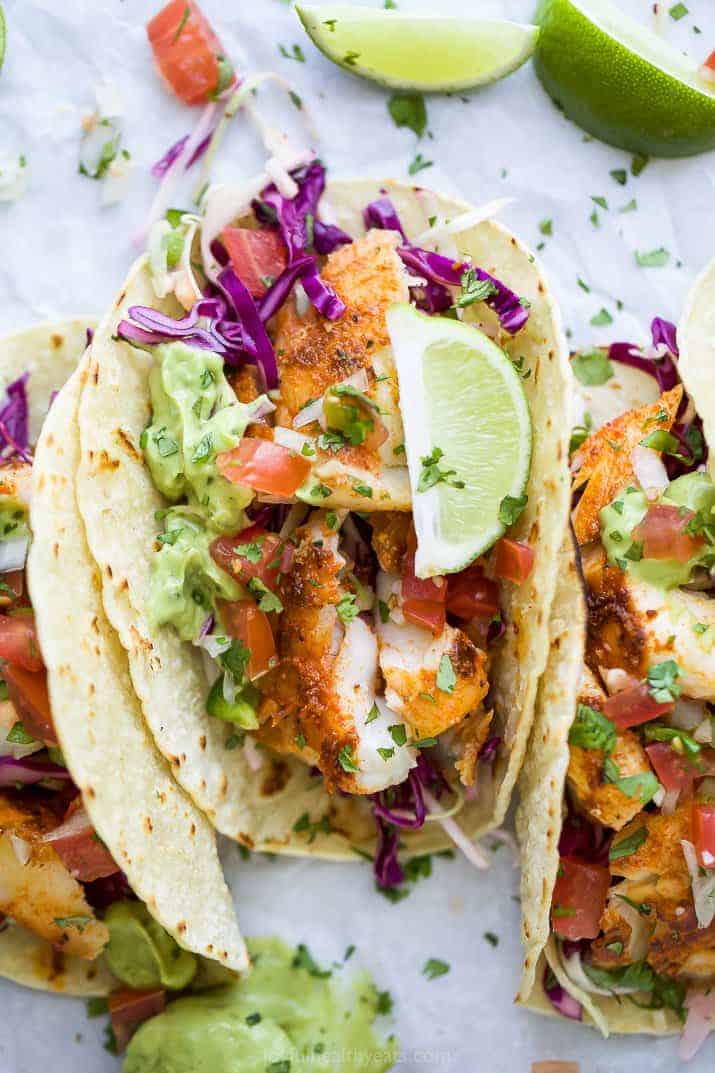 Epic Baja Fish Tacos with Avocado Crema
You can't go wrong with these Baja Fish Tacos, topped with cilantro lime slaw, avocado crema, and pico de gallo. Healthy, easy, and oh-so-good!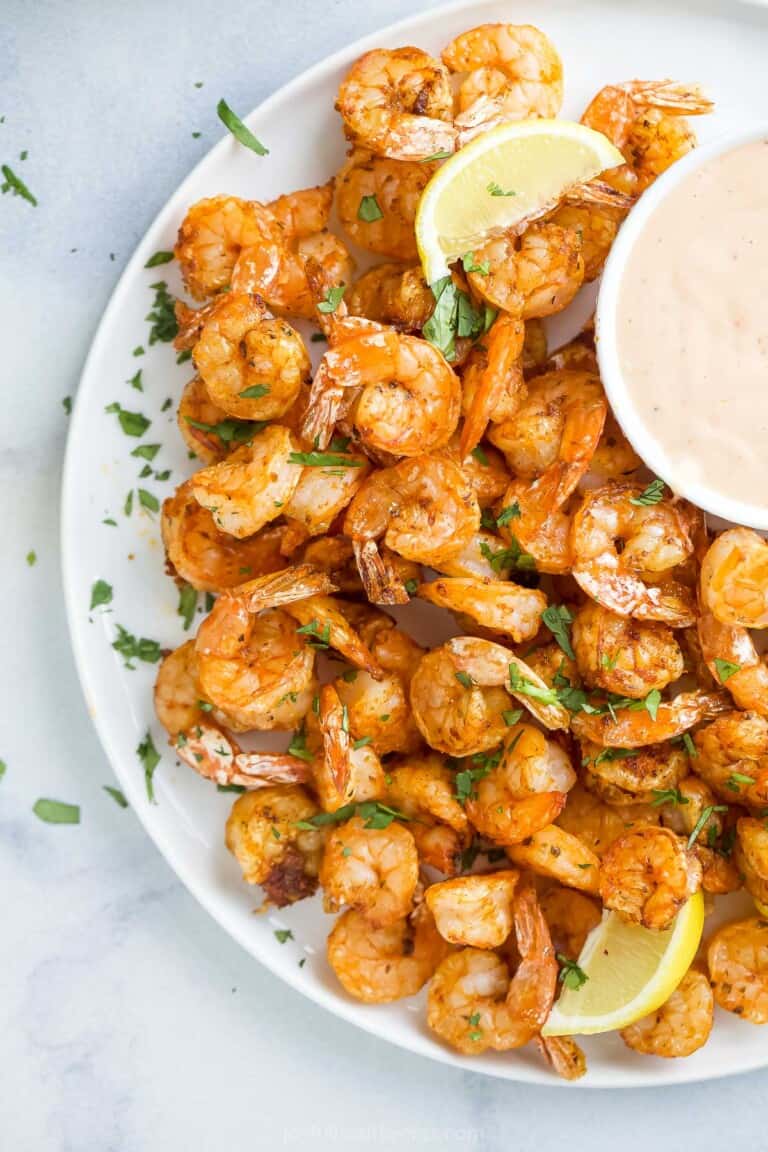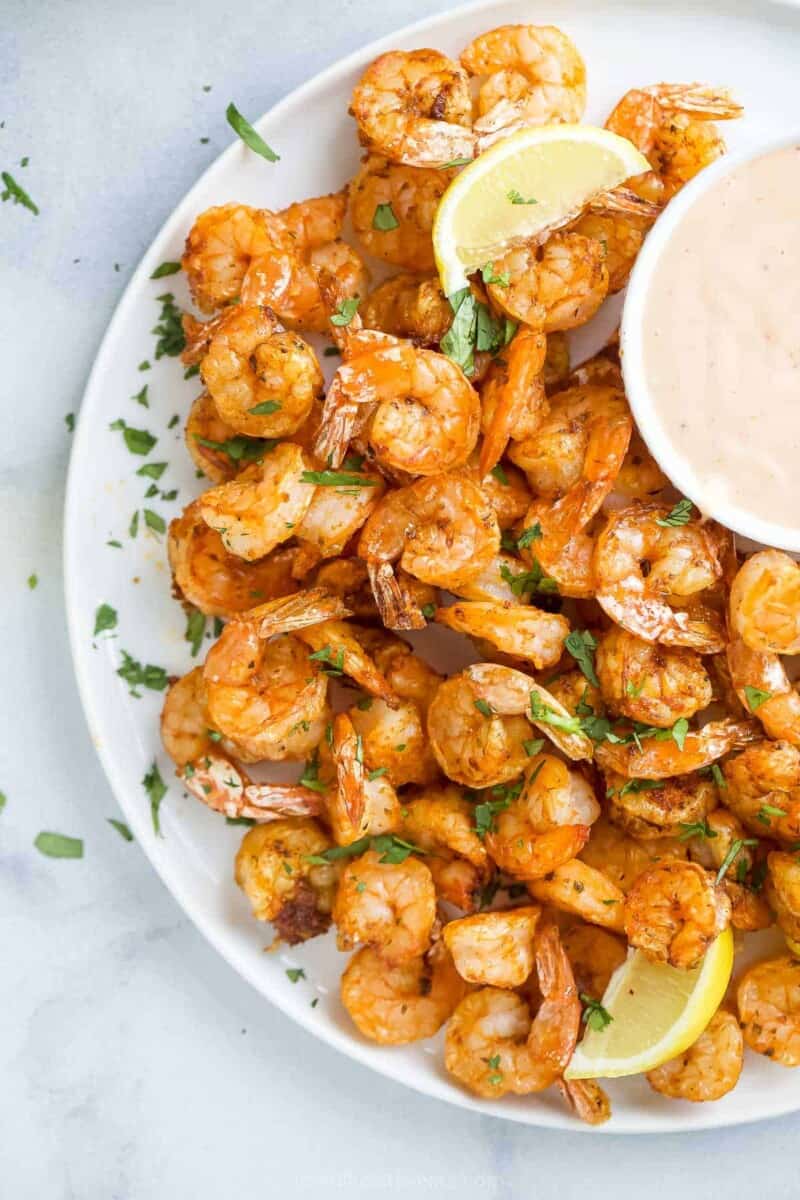 10 Minute Air Fryer Shrimp Recipe
These Air Fryer Shrimp have just the right amount of heat, with a spice blend made of ancho chili powder and smoked paprika. Ready in just 10 minutes!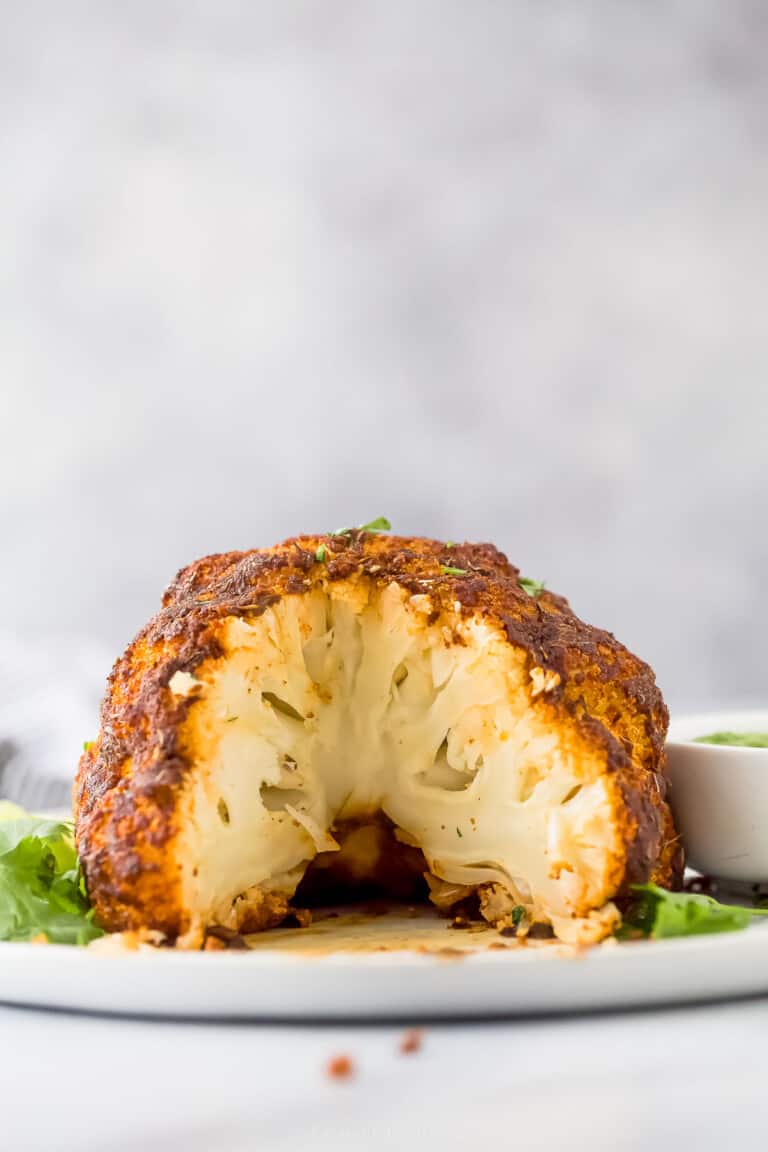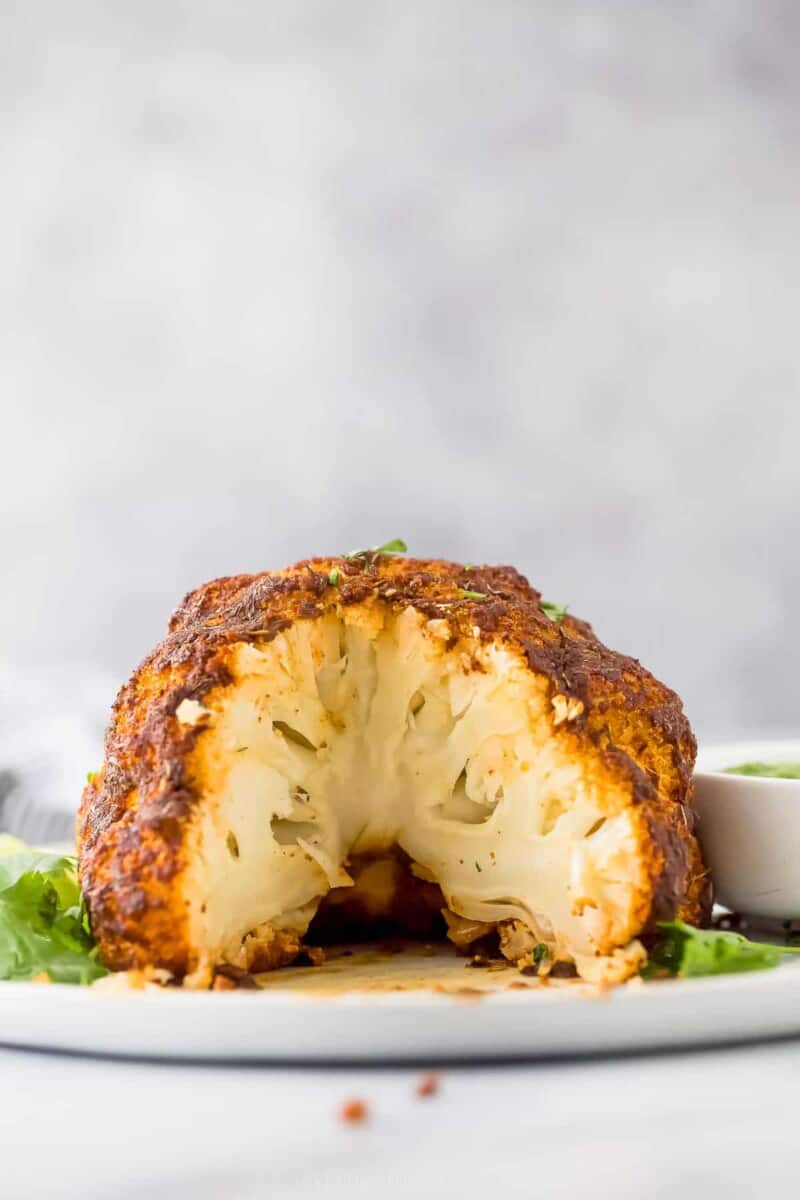 Whole Roasted Cauliflower with Smoky Maple Spice Rub
Seasoned with a smoky maple rub featuring ancho chili powder, this Whole Roasted Cauliflower makes a great vegetarian meal or side dish for anyone. Serve with avocado poblano sauce.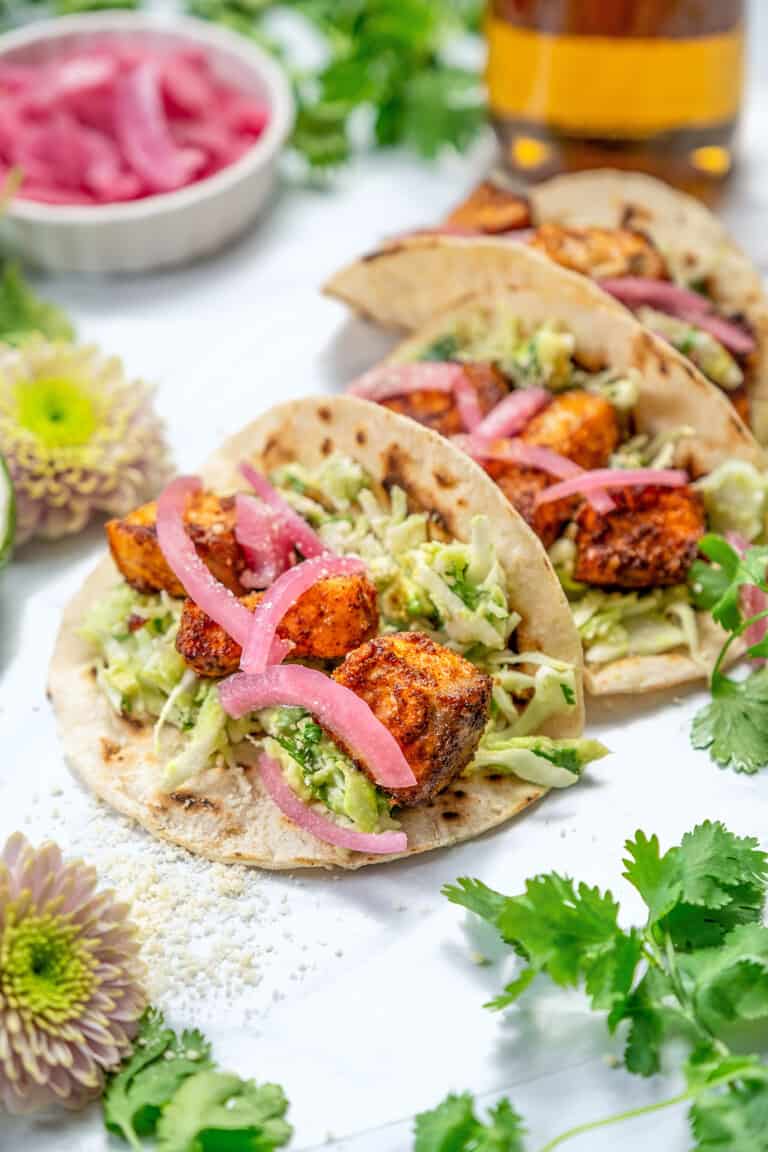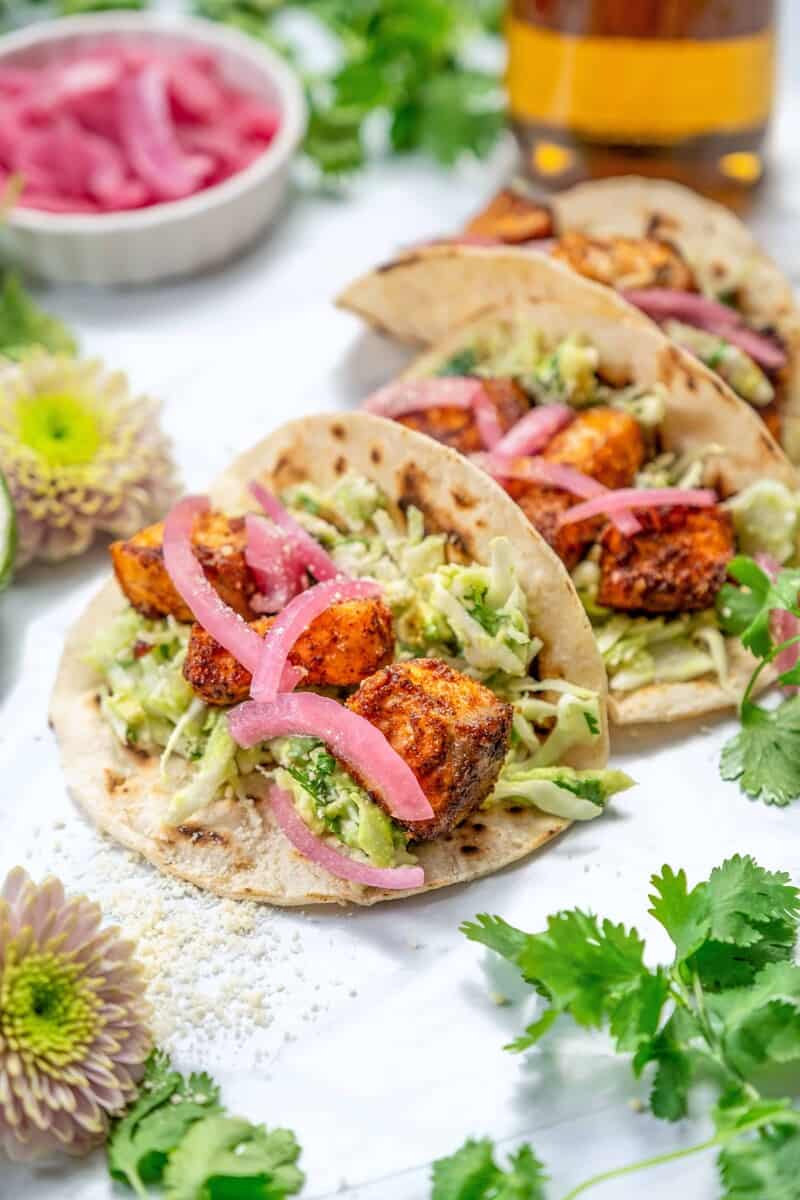 Easy Salmon Tacos with Creamy Slaw
Ready in just 30 minutes, these Salmon Tacos are tender, flaky, and perfectly spiced. Top with creamy slaw, pickled onions, and cotija cheese for an easy weeknight dinner.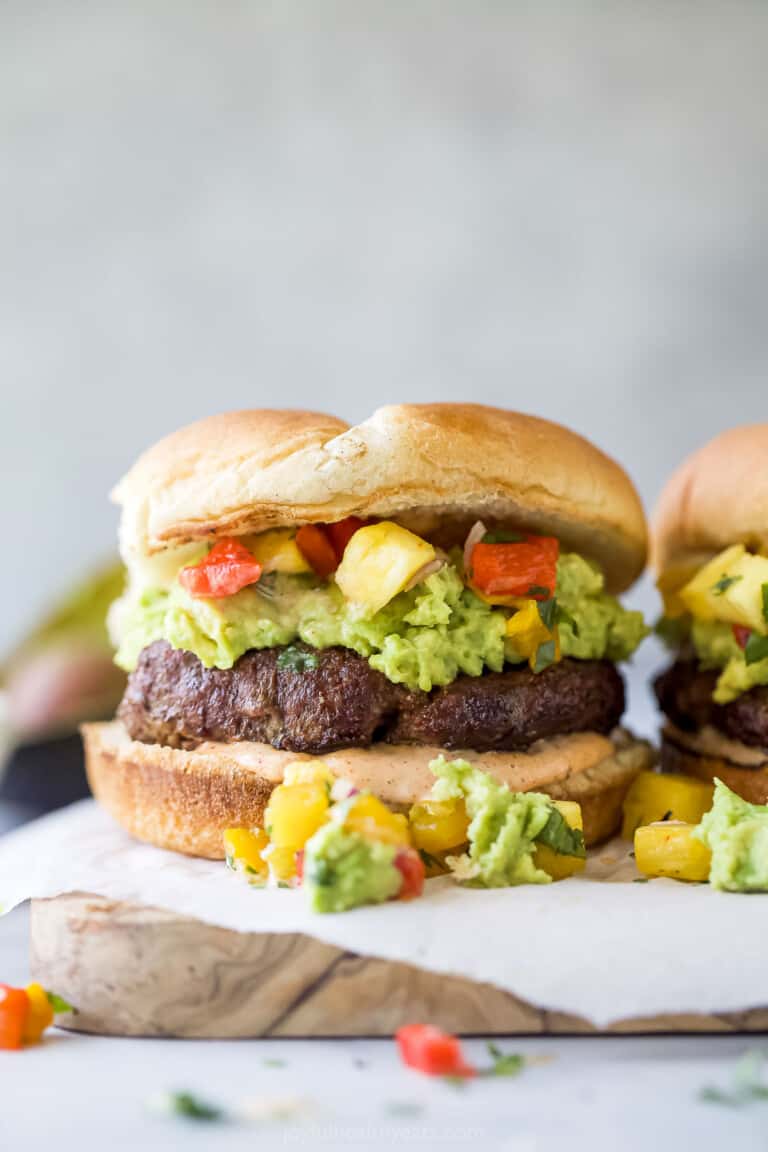 Avocado Burger
These Avocado Burgers are perfectly seasoned with ancho chili powder and other spices for a warm, smoky flavor. Top with avocado mash and pineapple pepper relish for an irresistible dinner in just 30 minutes.